Barcelona is an ideal city to cycle in. The weather is mild and sunny all year round, the city streets in general have a very gentle gradient, and car drivers are on the whole quite considerate of cyclists, as cycling has become an increasingly popular mode of transport over the last few years. Richard, our director and Rosie, our teacher trainer are both keen cyclists and have shared their insights into cycling in Barcelona with us.
Bicing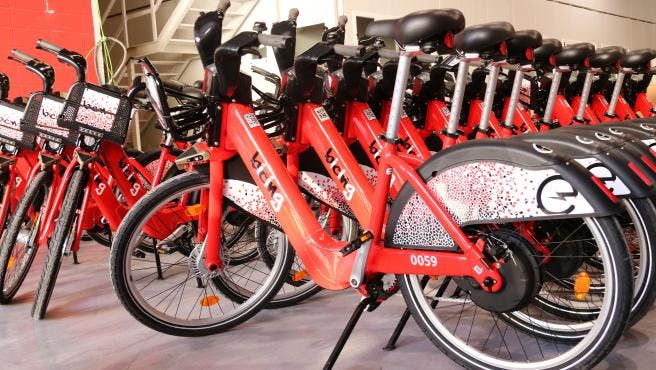 The Bicing system was set up in 2007 and now has more than 517 stations including electric bikes around the city. It costs €50 for a year's subscription. You can sign up online or at one of the Bicing offices, and in order to sign up you need a NIE number and an address in Catalonia. You can use a bike for up to 30 minutes for free, with each subsequent 30 minutes costing €0.70 up to a limit of 2 hours. The Bicing system is great for getting between classes within the city, but the 30 minute window restricts you to short journeys, and at busy stations you're not always guaranteed to find an available bike or a space to drop your bike off.
Buying a bike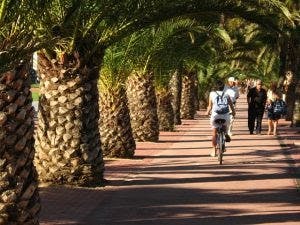 If you have your own bike, you can not only navigate Barcelona but also explore the surrounding areas at the weekends. It's fairly easy to pick up a cheap second hand bike in Barcelona – check out apps like Wallapop. There are also a lot of second hand bike shops around the back streets of Raval, and many of the bike rental places in El Gotico and Barceloneta do good deals on their old rental stock. Green Bikes Barcelona sells second-hand and buys your bike back at 50% of the original price if you move away. If you want to buy new, Decathalon is a good bet.
Security
A word of warning – bikes are stolen with amazing frequency in Barcelona, so if you do decide to buy, it's worth investing in decent locks. Decathlon stocks a decent range of locks, and the commonly agreed ideal is three locks – one for the front, one for the back and one to lock the front wheel to the frame. At least one of these should be a U-lock. It's also worth taking your saddle with you when you lock up your bike, as thieves have been known to steal saddles even if they can't get the whole bike!
Cycle paths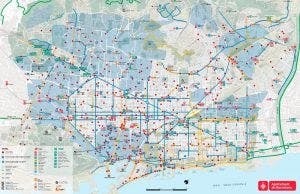 The bike lanes in Barcelona are extensive, making cycling in the city a more enjoyable and relaxing experience than other major European cities. A downloadable map of the city's bike lane network is available to plan your routes.
Do you cycle in Barcelona? Do you have any tips? Let us know on Facebook and Instagram!