Ah, Spain! A land steeped in history, painted with vibrant festivals, and illuminated by the Mediterranean sun. If you're considering teaching English in Spain, you're in for a treat. But with so many splendid cities to choose from, how do you decide where to undertake your TEFL journey? TEFL in Barcelona stands tall, but how does it compare to other popular Spanish teaching destinations? Let's embark on a journey through these cities, exploring their TEFL landscapes.
TEFL in Barcelona: The Pros
Cultural Vibrancy: Barcelona is not just a Spanish city; it's the capital of Catalonia. Here, Spanish intertwines with Catalan, creating a rich tapestry of culture and language. This duality offers students of TEFL in Barcelona a unique setting for immersion and learning.
Reputation and Quality: Barcelona's TEFL institutions have garnered worldwide respect. Their rigorous courses, seasoned instructors, and a curriculum that balances theory with practical sessions ensure you're well-prepared for real-world classrooms.
Natural Beauty: Between the shimmering beaches of Barceloneta and the panoramic views from Montjuïc, Barcelona offers natural retreats that refresh the soul.
Job Opportunities: As a cosmopolitan hub, Barcelona is home to numerous language academies. This translates to a thriving job market for TEFL graduates.
Connectivity: Barcelona's international airport and efficient public transportation make traveling to and from the city a breeze.
Cons:
Tourist Magnet: Barcelona is one of Europe's most visited cities. While this speaks to its undeniable allure, it also means that popular spots can get crowded, especially during peak tourist seasons.
Cost of Living: As a prominent global city, Barcelona's cost of living is higher than some other Spanish locales. However, many find that the city's world-class amenities, culture, and experiences justify the extra expense. Plus, with savvy budgeting, you can still find hidden deals and value for your money.
Madrid: The Heart of Spain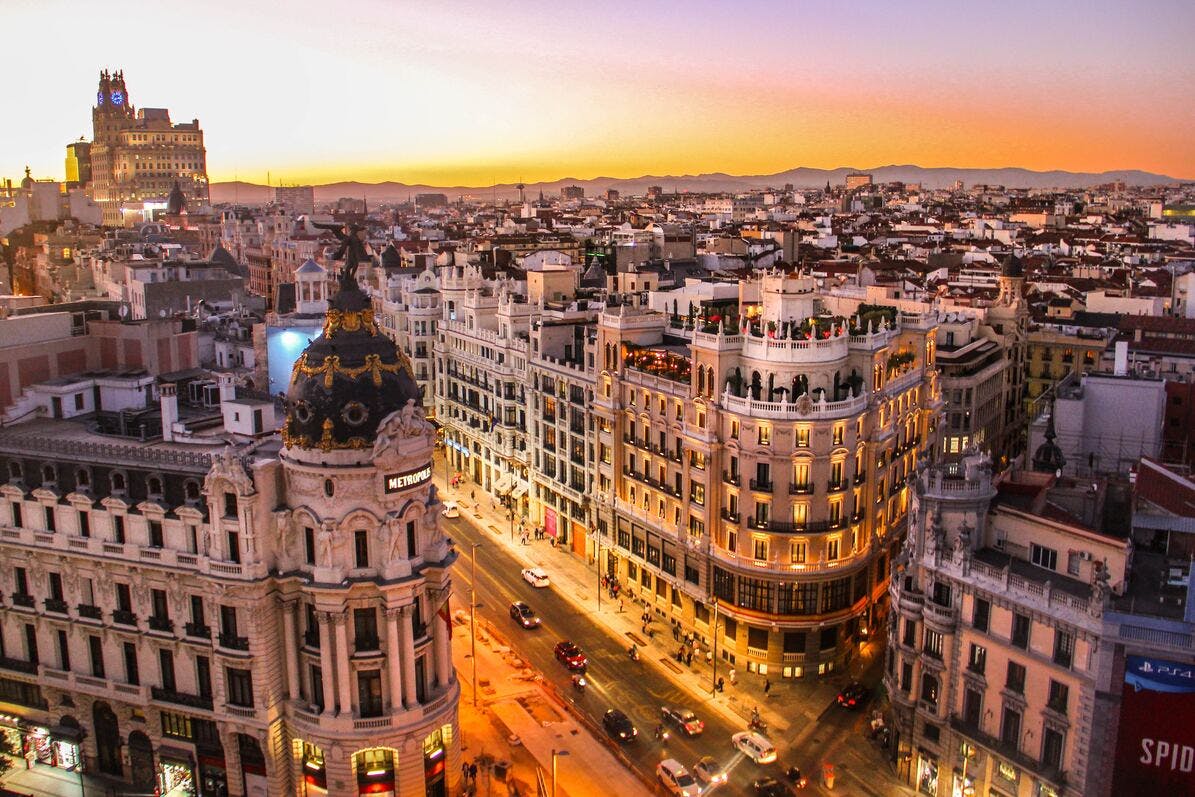 Pros:
Capital Advantage: As Spain's capital, Madrid boasts a plethora of TEFL schools and a bustling job market. It's also an excellent place for networking and professional growth for those teaching English in Spain.
Cultural Epicenter: Madrid's museums, like the Prado and Reina Sofia, are world-class. The city's cultural events ensure there's always something happening.
Nightlife: Madrid's nightlife is legendary. Post-study relaxation in its myriad bars, clubs, and tapas joints is an experience in itself.
Cons:
No Coastal Retreat: Unlike Barcelona and Málaga, Madrid lacks the seaside charm. This can be a downside for beach lovers.
Slightly Higher Living Costs: As the capital city, some expenses, particularly rents, can be a bit higher than other cities.
Seville: The Andalusian Charm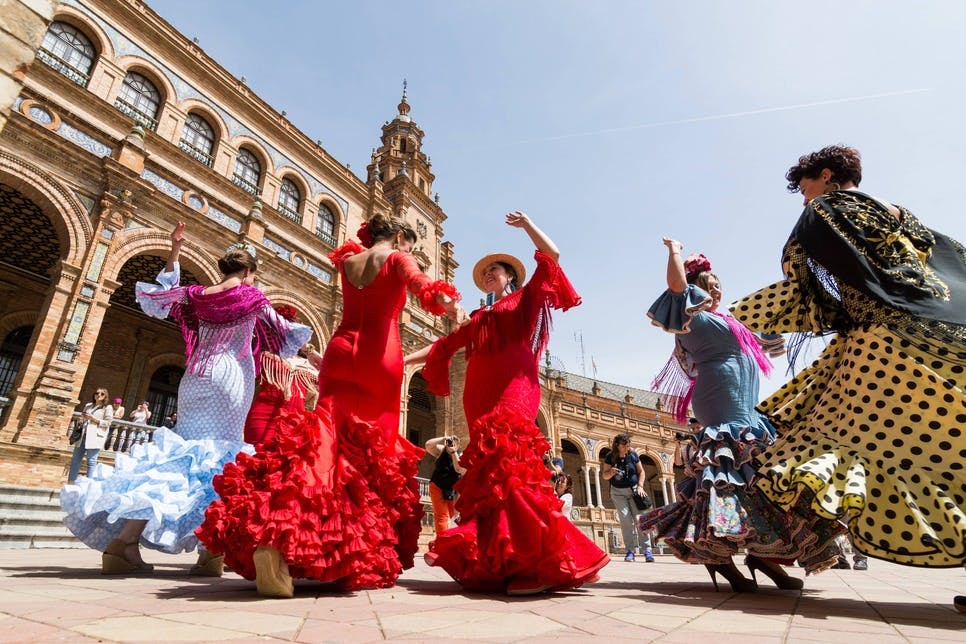 Pros:
Authenticity: Seville offers an unadulterated taste of traditional Spanish culture. Its Semana Santa (Holy Week) and Feria de Abril (April Fair) are experiences of a lifetime.
Historical Gems: The Alcazar, the Seville Cathedral, and the Plaza de España speak volumes of the city's glorious past.
Warm Community: Seville's locals are known for their warmth and hospitality, making it easier for newcomers to feel at home.
Cons:
Hot Summers: Seville's summers are scorching. The intense heat might not suit everyone.
Smaller Job Market: While there are opportunities for teaching English, the TEFL job market is not as expansive as Barcelona or Madrid.
Málaga: The Coastal Beauty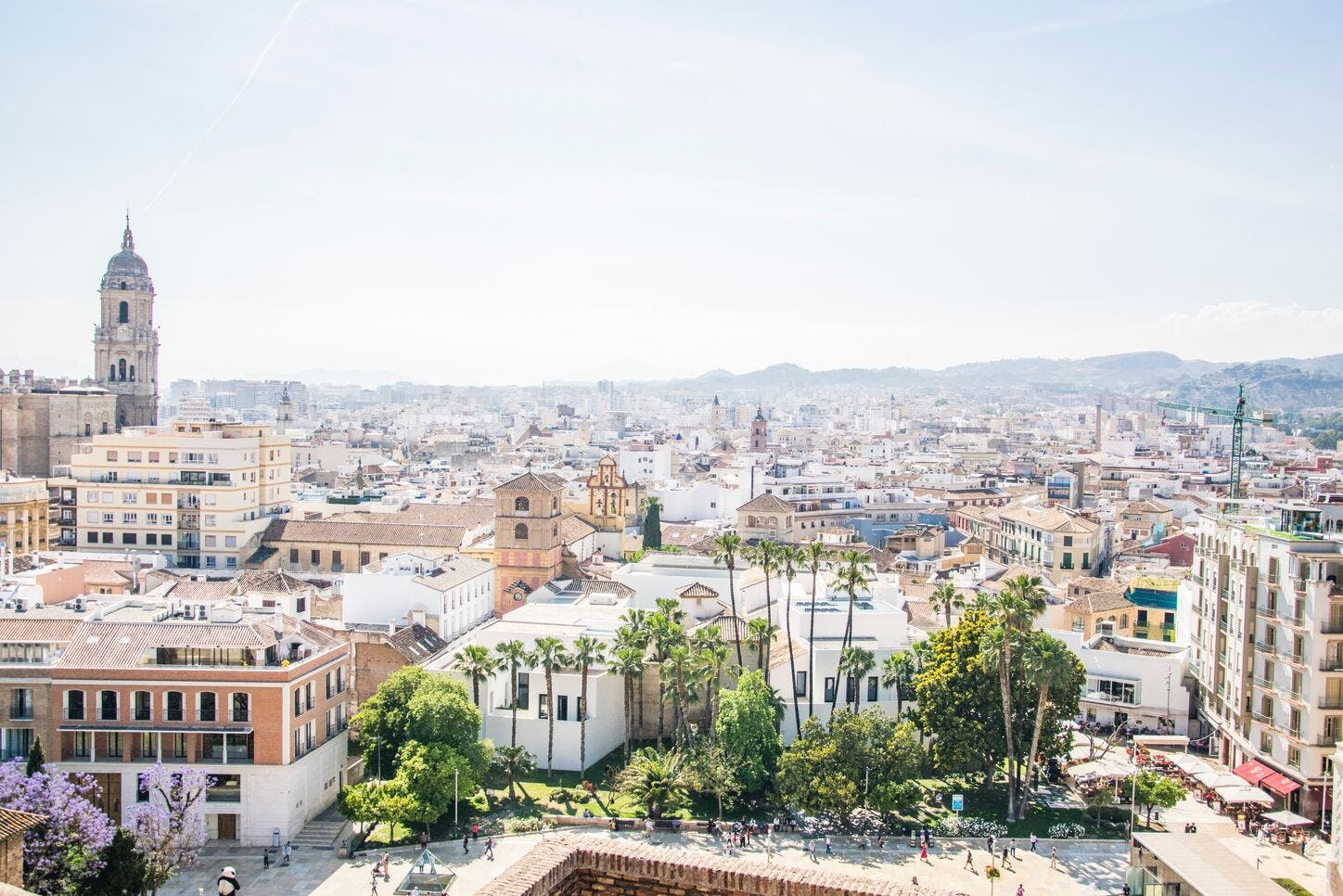 Pros:
Beachside Appeal: Málaga's pristine beaches are its primary draw. After a hard day's study, the sea awaits.
Historical Depth: The Alcazaba fortress and the Roman theater provide glimpses into Málaga's rich history.
Affordability: Compared to Barcelona and Madrid, Málaga offers a more affordable living experience.
Cons:
Smaller City Feel: Málaga doesn't have the same bustling vibe as Barcelona or Madrid, which might not appeal to everyone.
Limited TEFL Schools: While there are quality institutions, the choices are fewer compared to larger cities.

Valencia: The Coastal Cosmopolitan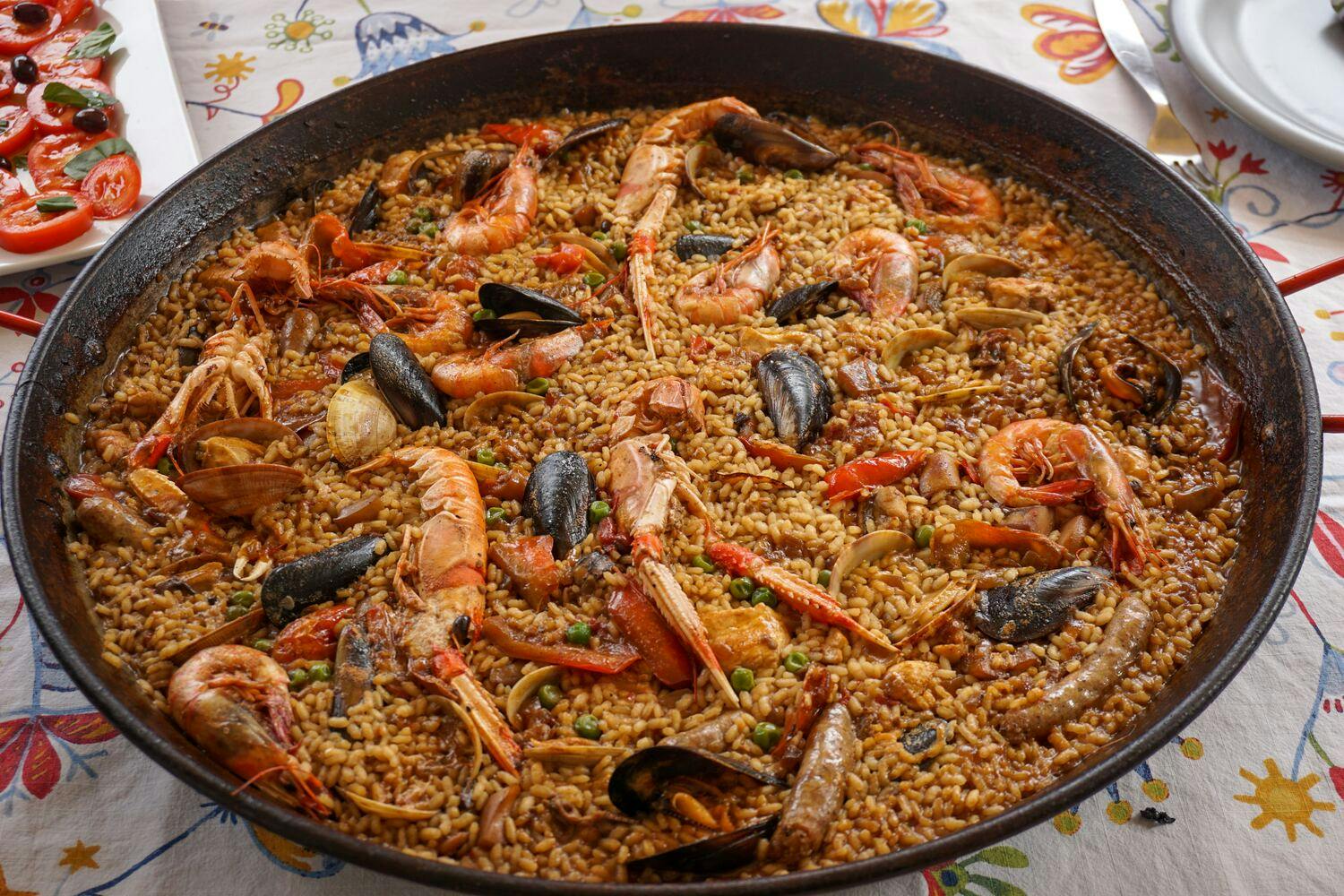 Pros:
Coastal Delight: Valencia boasts a beautiful coastline with beaches perfect for relaxation after a week of teaching.
Cultural Fusion: The city offers a mix of modern and ancient architecture, providing a unique setting for expatriates.
Economic Value: Valencia, being a smaller city than Madrid or Barcelona, can be more affordable in terms of living expenses.
Rich in Festivals: Celebrations like "Las Fallas" are unique to Valencia and can be a cultural treat for teachers living there.
Cons:
Slightly Fewer Jobs: The demand for English teachers is somewhat less than in bigger cities.
Valencian Influence: In some schools, there might be an emphasis on the Valencian language, which can be an added challenge.
Murcia: Spain's Hidden Gem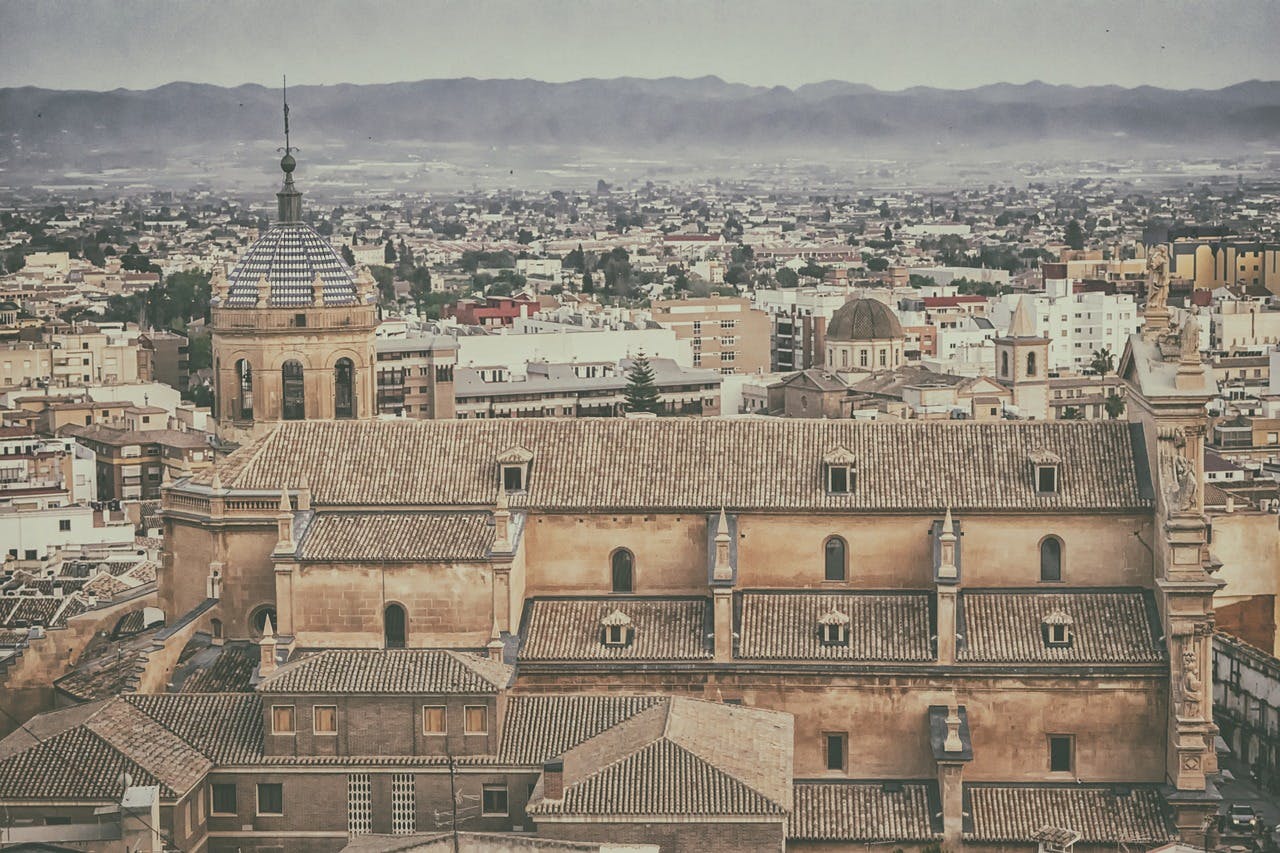 Pros:
Slightly Milder Climate: Murcia is hot, but not scorching hot compared to the summer heat of Seville or freezing like the colder winters of the north.
Slower Pace: If you're looking for a more relaxed pace of life, Murcia offers a tranquil setting.
Affordable Living: Murcia tends to be more economical than larger Spanish cities.
Cons:
Limited International Community: Fewer foreigners reside here, which might make it a bit more challenging to find expatriate communities.
Smaller TEFL Market: While there's demand for English teachers, the number of positions available might be fewer than in larger cities.
Granada: The Moorish Majesty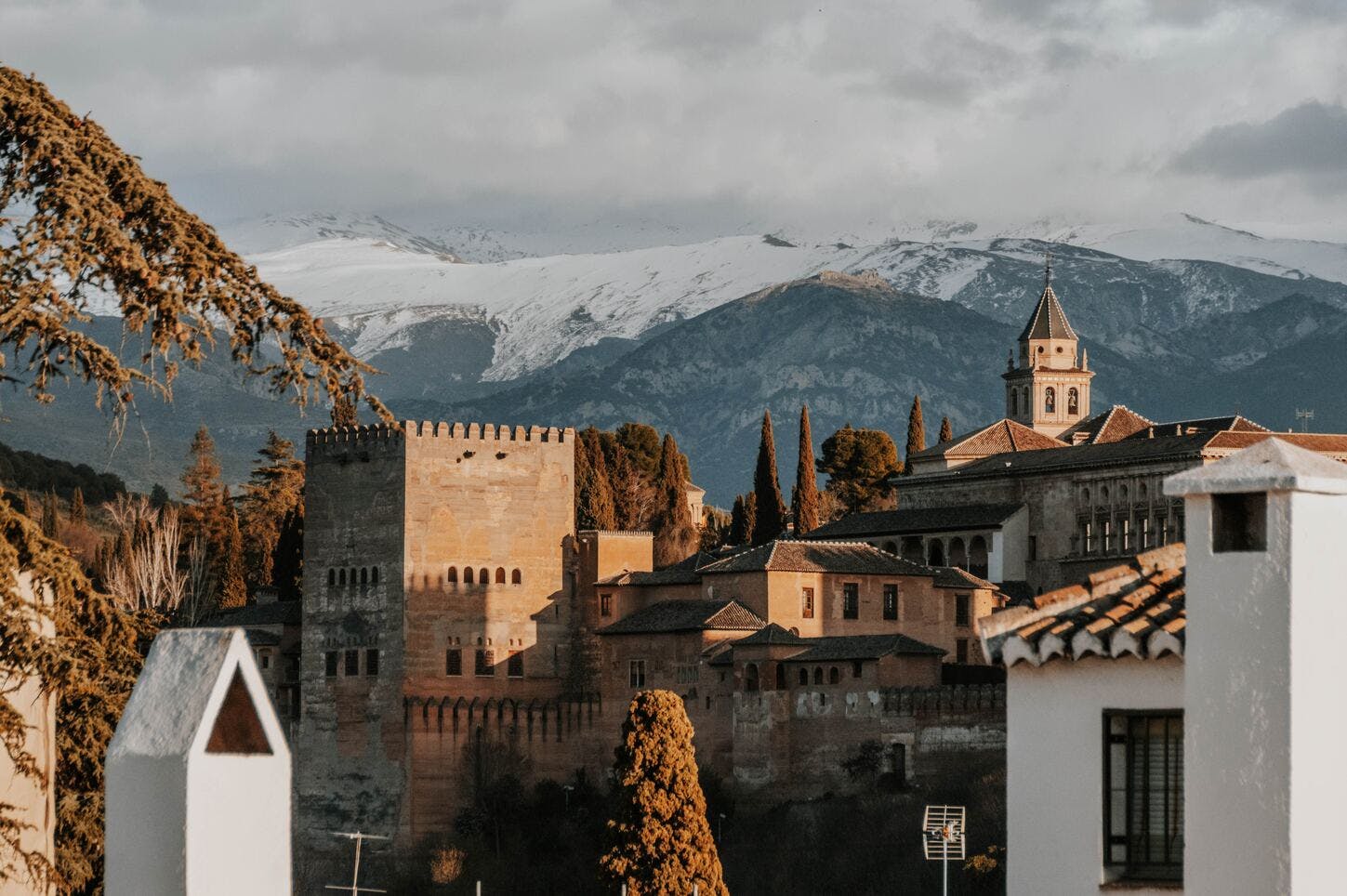 Pros:
Historical Gem: Home to the Alhambra, Granada is a city rich in Moorish history which can be a delight for history enthusiasts.
Student City: With a prominent university presence, Granada has a lively student vibe.
Natural Beauty: Situated near the Sierra Nevada mountains, nature-loving teachers have ample opportunities for weekend hikes and skiing trips.
Cons:
Seasonal Demand: The demand for English teachers can fluctuate based on the academic year and tourist seasons.
Cooler Winters: Despite its southern location, Granada's proximity to the mountains can make winters chillier than expected.
TEFL in Barcelona vs. Madrid, Seville, Málaga, Valencia, Murcia, Granada: Which is best?
Each city, whether it's Barcelona, Madrid, Seville, or Málaga, has its own distinctive charm. Madrid is a bustling metropolis, Seville stands out with its rich traditions, Málaga offers the serenity of the coast, while Barcelona presents a blend of modernity and history.
Yet, when the curtains draw, Barcelona emerges as a city that beautifully blends the traditional with the contemporary, the local with the global. Its TEFL scene, bolstered by top-notch institutions such as TEFL Iberia, a vast job market, and an enriching cultural milieu, makes it an unbeatable choice for many. But, no matter where you land, Spain promises a TEFL journey filled with memories, growth, and endless adventure. ¡Hasta pronto!