You've been teaching all week, it's Sunday morning and you want some eggs. Good news – in the last few years Barcelona has embraced brunch with gusto, and there are great breakfast places all over town, all with their own spin on brunch. Read on for our tried-and-tested Barcelona brunch recommendations! 
Morning Glory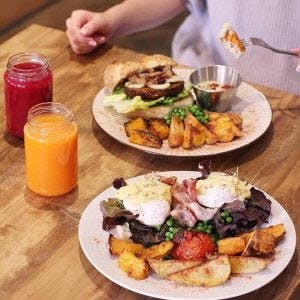 The punny name just makes us love Morning Glory all the more! Recently opened in a Raval backstreet, this cafe is a glorious brunch spot. With an extensive brunch menu, delicious cold-pressed juices and a great selection of hot drinks, it's a winner whether you want a traditional Eggs Benedict on an English muffin or something more out there, like the bikini with white truffle oil. Save a space for dessert – the cakes are all made by the owner's mum! 
Carrer de Riereta 15
Ugot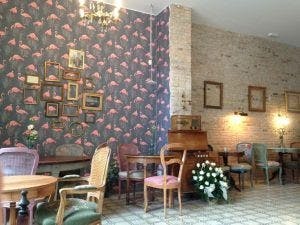 Ugot is a picturesque cafe full of antique furniture and mismatched crockery. Focused on brunch, the menu has eggs in all possible combinations, as well as Israeli dishes, lunch specials and a variety of delicious pastries.
Open 8.30am – 8.30pm
Carrer de Viladomat, 183
La Desayunería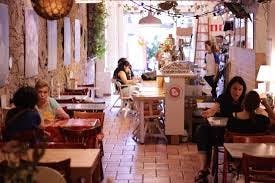 There's a line outside the door every weekend, but don't choose La Desayunería unless you're bringing your appetite! Here brunch has a distinctly American vibe, with a menu that features generous portions of waffles, fried chicken, cheesy fried eggs and pancakes whichever way you'd like them. The milkshakes will fill you up even more but they are seriously worth it! 
Carrer del Comte Borrell 75
Marmalade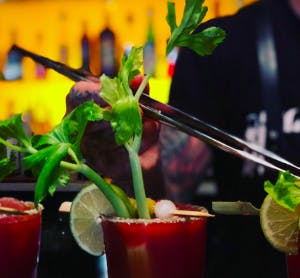 Save Marmalade for a sunny day – it's surprisingly difficult to find a good brunch place with a nice terrace but Marmalade hits the spot! They have an extensive brunch menu with brunch classics but also burgers and salads, so it's a good destination if you're brunching with a picky friend! The bar does a great Bloody Mary if you're in need of hair of the dog, and they've just started a Brunch and Beats event with the DJs from Glove Party, so it's a good way to kick off a party weekend. 
Carrer de Riera Alta 4
Federal Café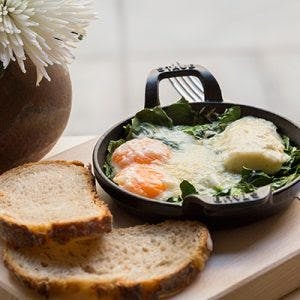 Another great sunny day destination, it's worth heading along early to Federal Café for one of their rooftop tables – competition is fierce for those leafy breakfast spots! The brunch menu features all the classics, as well as some delicious sandwiches, and they serve great coffee. There are also vegan pastries available for anyone who follows a plant-based diet. 
Carrer del Parlament 39
The Juice House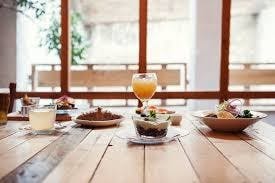 If you can't get a table at Federal Café, don't worry – The Juice House is just along the road! Their flexitarian menu has something for everyone, with a selection of homemade vegan cakes that are to die for. Don't leave without trying their homemade pink lemonade! 
Carrer del Parlament 12
Caravelle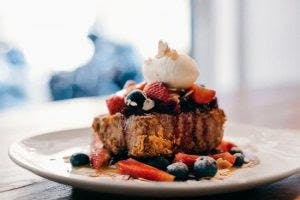 Caravelle is a brunch institution in Barcelona. It's popular with the festival crowd, so expect a long wait for a table if you go in summer, though at this time of year the brunch service is a bit quieter. Expect inventive twists on brunch classics, with impeccable attention to detail. They also run their own micro-brewery next door so if you're into craft beers, this is a perfect place to spend a weekend afternoon!
Carrer de Pintor Fortuny 31