The holidays are here, and there's no better way to celebrate the fact that you're not off to school in the mornings than going for a long, lazy brunch. If you're in need of brunch inspiration, we've rounded up the most delicious brunches that Barcelona has to offer!
Ugot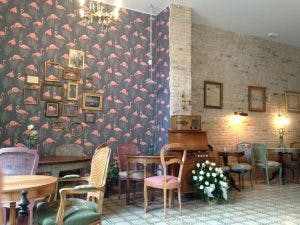 This picturesque cafe is full of antique furniture and mismatched crockery. Focused on brunch, the menu has eggs in all possible combinations, as well as Israeli dishes, lunch specials and a variety of delicious pastries.
Open 8.30am – 8.30pm
Carrer de Viladomat, 183
Caravelle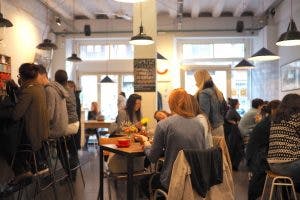 All sleek lines and Scandi-inspired interiors, Caravelle is one of our favourite brunch places in Barcelona. The brunch menu features imaginative versions of classics such as eggs Benedict and huevos rancheros. They also do the best coffee in El Raval so make sure you order one along with your brunch! If you're going on a weekend expect a wait – it's a popular spot.
Open 9.30am – 1am, 10am on weekends 
Carrer de Pintor Fortuny, 31
Cafe Federal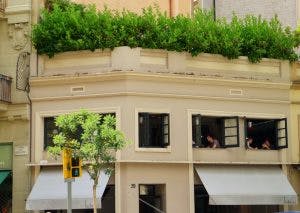 This minimalist cafe in Sant Antoni is spread over three floors, with the top storey one of the nicest terraces in Barcelona. The brunch menu is extensive, featuring different cereals and pastries, pancakes, baked egg dishes, omelettes and brunch burgers. Get there early enough on a Saturday and you'll get a spot in the sunshine on the leafy roof terrace!
Open 8am – 12am, 9am on weekends 
Carrer del Parlament, 139
Flax & Kale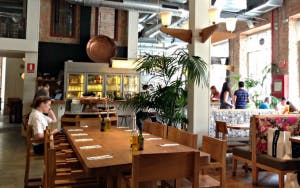 This airy, plant-filled space in El Raval is a popular brunch spot in the barrio. A great option for vegetarians and vegans, the brunch menu at this flexitarian restaurant has something for everyone. Ranging from vegan pastries to plant-based yogurt to full dishes, it's varied enough to please everyone!
Open 9.30am – 11.30pm, 10am on weekends
Carrer de Tallers, 74b
Copasetic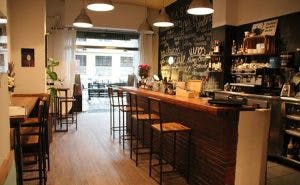 Run by a Greek/Catalan couple, this restaurant in Eixample uses local, organic products to create delicious brunch dishes, many of which are gluten-free. They also offer lactose-free coffees, so it's another good option if you're brunching with a vegan.
Open 10.30am – 12am, 2am on weekends
Carrer de la Diputació, 35
What's your favourite brunch spot in Barcelona?