If, like us, you spent December stuffing your face with cava, cheese, jamón and vermouth, then January is a good month to switch it up and explore the sushi scene in Barcelona. These are our favourite sushi restaurants but there are many many more, so if you have a favourite we haven't mentioned let us know in the comments!
El Jardín de Bambú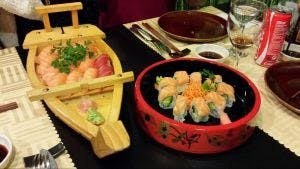 This no-frills sushi restaurant in Les Corts is a bit off the beaten track, but great value for money. For a set price you can order all the sushi you can eat from the menu, prepared fresh in the kitchen (no sad buffets here). They also do nice miso, spring rolls, shredded duck and other bits and bobs, all included in the price.
 Carrer de Marquès de Sentmenat, 54
13.90€ for all you can eat, drinks not included
Ikibana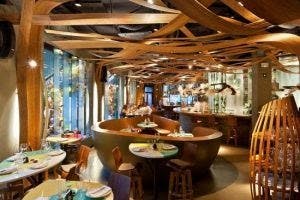 If you'd like a more upmarket sushi experience, then this Brazilian-Japanese fushion restaurant is the place to go. With traditional Japanese dishes sitting alongside more typically South American dishes like ceviche, there are some interesting pairings on the menu which comes out beau. If you're going on the weekend book in advance, it's a big restaurant but it gets very busy!
Avinguda de Paral·lel, 148
Around 35€ per person
The Tatami Room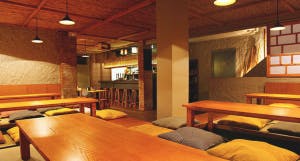 Poble Sec is full of great places to eat and the Tatami Room is no exception. It does sushi and raman, and has two tatami areas in the downstairs part of the restaurant so you can eat the Japanese way – crosslegged around a low table with no shoes on! (There are tables upstairs for those who aren't that flexible, or who have smelly feet) They offer a weekday lunchtime ramen menu for 11.50€ and a sushi menu for 15€. Unusually for Barcelona, there are set menus offered at the weekends as well at 17.50€.
Carrer de Poeta Cabanyes, 19
Around 25€ per person ordering a la carte
Wasabi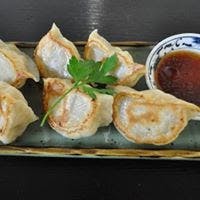 This sushi and ramen restaurant in Gracia has one of the best quality-price ratios in the city. With two menu del días and a very reasonable a la carte menu, it's a neighbourhood favourite so it's a good idea to book ahead. They do the best dumplings in the city so make sure you order some of those as part of your sushi feast!
Carrer de Torrent d'Olla, 8
Around 20€ per person
Can Kenji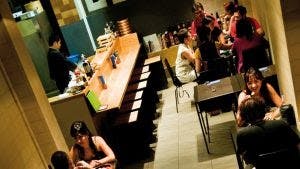 Book in advance for Can Kenji in L'Eixample or you'll face a wait for your dinner. This small, modern restaurant is very popular, and with good reason. The food is delicious and prepared in an open kitchen. If you can, snag a seat at the bench in front of the kitchen so you can watch the chefs doing all the cooking and chopping in front of you – dinner and a show!
Carrer de Rosselló, 325
Around 25€ per person
Itadakimasu (bon appetit in Japanese!)