Easter is a time for big celebrations in Barcelona. Not only is semana santa ('holy week') a key part of Catholic tradition, it's also a time when the city starts to shake away the winter blues and enjoy the warmer weather. 
From spectacular parades to downright delicious delicacies, there's so much to enjoy in Barcelona at this time of the year. So, put a spring in your step and try out these fantastic Easter activities. 
Visit the Sagrada Familia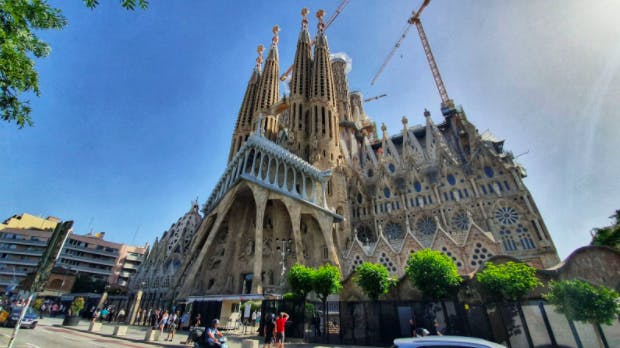 Photo by Pavol Svantner on Unsplash
Spain's most visited landmark, the Sagrada Familia is all the more spectacular around religious holidays. For those of a religious persuasion, don't miss the chance to view the Sagrada Familia's "Passion Façade" – the incredible cubist sculpture above the westside entrance, which tells the story of Easter.
If you're not religious, the Sagrada Familia is just as spellbinding, particularly on the inside. Don't forget… advanced booking is required!
Visit the Chocolate Museum
Photo by SpirosK photography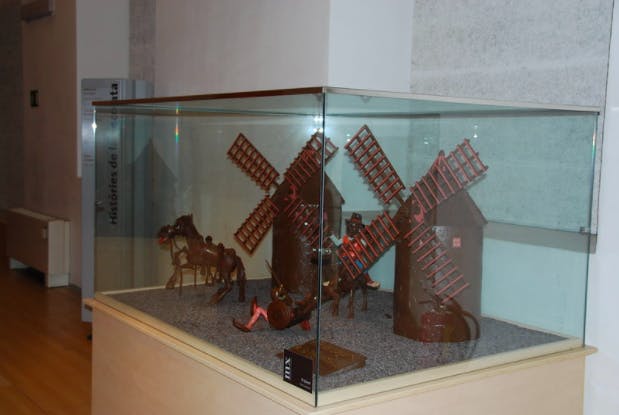 It wouldn't be Easter without chocolate, now would it? Luckily, Barcelona's Museu de la Xocolata is on hand to satisfy your sweet tooth. As well as Easter egg workshops for the kids, it offers chocolate-making workshops for adults.
Set in the surroundings of a former monastery, the Barcelona Chocolate Museum serves up a rich history of the origins of chocolate. Wonka would be proud of this place and, let's be honest, there's no better time to visit than during Easter!
Sample some Monas de Pascua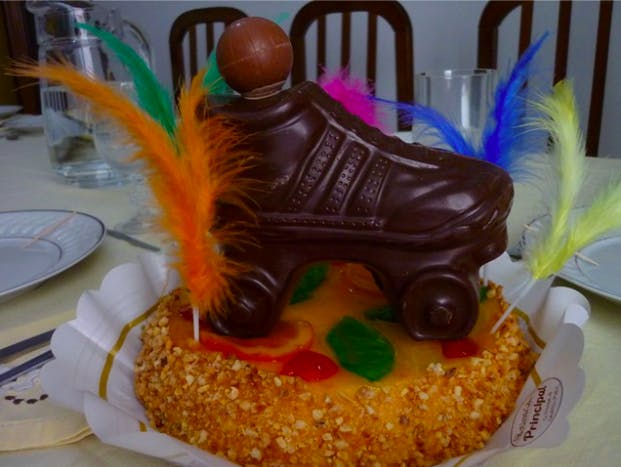 Photo by calafellvalo
A traditional Catalan Easter sweet cake, a Mona de Pascua is made from simple ingredients and gifted to children on Easter Sunday. Historically, a hard boiled egg would be embedded in the surface of the cake, but nowadays you're much more likely to find chocolate figurines and elaborate designs. 
You'll find them in all good bakeries around the city. If you're curious enough to make your own, Barcelona has several Mona de Pascua workshops throughout the city.
Catch the castellers and other festivities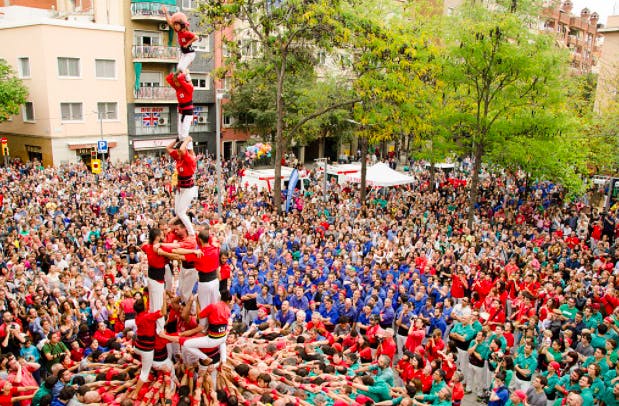 Photo by Quim Perelló
For those of you who have never seen the famed castellers in action, this Easter is your chance. They'll be hitting the heights in the gardens of the Rambla de Sants on Palm Sunday. 
There'll also be plenty of processions taking place throughout semana santa in Barcelona, as well as street festivities that include musicians, dancing giants and Barcelona's famous ou com balla – the dancing egg.
Visit Tibidabo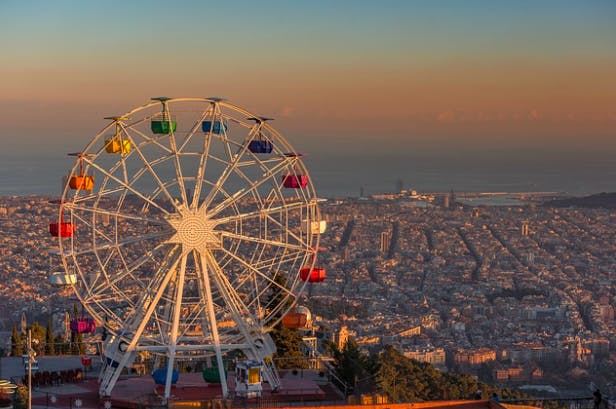 Photo by Eszter Miller
You can't miss the spectacular gothic church at the summit of Tibidabo – the one that's visible on the horizon from pretty much anywhere in the city. What's less known is the amusement park at the peak of Tibidabo which, as luck would have it, has just reopened for the season. 
Attractions include a lightning fast roller coaster, a flight simulator that suspends you in midair over the city (the world's first ever flight simulator, no less) and Hotel Krüeger – a terrifying live action horrorfest. All of that, plus… the view