It's best known as a city of great food, cosmopolitan cool, tech innovation and artistic expression. Yet, in the outskirts of Barcelona and beyond, there are amazing opportunities for those with a taste for adventure and a passion for the great outdoors.
Here are 5 of the best outdoor activities to experience in Catalonia. As if this place wasn't great enough already!
Hiking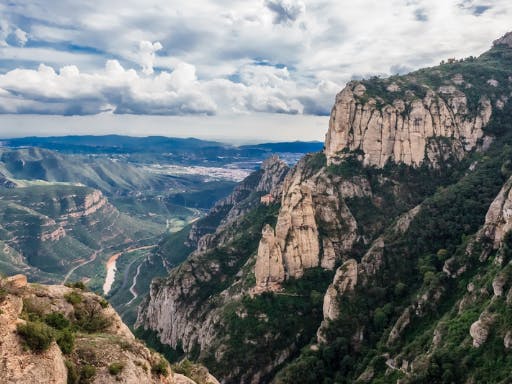 Montserrat – Photo by Alex Williams on Unsplash
From hillside hikes offering panoramic views of the city to epic mountain trails to take your breath away (in more ways than one), Catalonia is home to some of Spain's most stunning landscapes. It's a hiker's paradise!
Start with a stroll on the outskirts of the city – both Montjuïc and the Carmel Bunkers are accessible and offer panoramic views. For the more adventurous, head out to La Carretera de les Aigües (the Road of the Waters), and beyond into Collserola, one of the largest natural parks in the world – 22 times the size of Central Park!
Seasoned ramblers should not miss the stunning beauty of Montserrat and Montseny, as well as the jaw dropping Aigüestortes National Park in the Pyrenees.
Cycling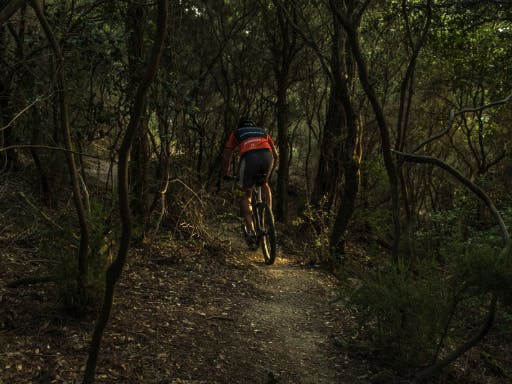 Photo by Pau Casals on Unsplash
During the weekends, the roads outside of Barcelona and Catalonia are full of cyclists getting their fix. For good reason too. With incredibly diverse landscapes and a network of routes to satisfy all abilities, cyclists in Catalonia can take in some truly stunning sights from the saddle.
Vies Verdes (Greenways) in the North makes use of disused railway lines to offer a network of cycling routes for various abilities. Towards the south, the Ebro Delta lagoon trail is a flat 26km route that takes in spectacular lagoons, rivers, beaches and emerald green paddy fields.
For a real challenge, the Transcatalunya is an absolute monster of a ride – a 1,220km loop across the whole region with everything from mountain ranges and Mediterranean coastlines to quaint farmlands and medieval monasteries. It makes for an unforgettable journey, although your calves may never forgive you.
Rock Climbing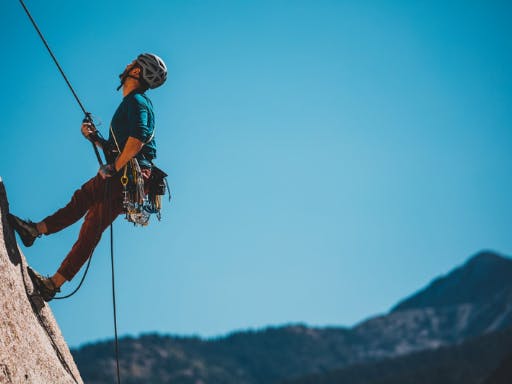 Photo by Patrick Hendry on Unsplash
With such a mountainous landscape, it's no surprise that Catalonia is one of the best places in Europe when it comes to rock climbing.
If you're an adrenaline junkie keen to get to grips with the basics, check out the excellent La Foixarda climbing center in Barcelona. Once you've developed your spidey-senses, take your skills to the crags, gorges and boulders that make this region such a haven for climbers.
Montserrat should be the first port of call for serious climbers. While it's only 35km away from the city, it might as well be in another world to the hustle and bustle of La Rambla. With more than 4,000 routes and guided climbs catering for experts, beginners and everyone in between, this is one high-octane experience you won't forget in a hurry.
When it comes to the peak of rock climbing experiences, head to the small village of Lleida. It's a treasure trove for experienced climbers and includes Terradets – a stunning limestone gorge in the southern stretches of the Pyrenees and one of the best climbing spots in the whole of Spain. 
Skiing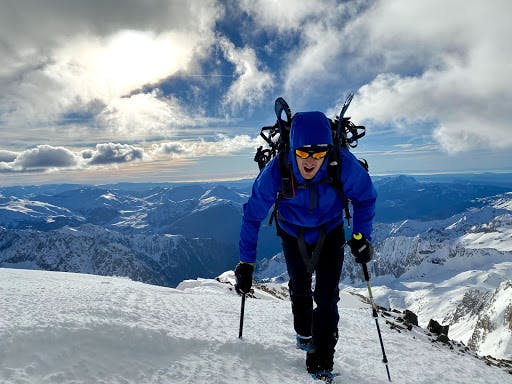 Photo by Marc Rafanell López on Unsplash
Where else can you go surfing and skiing on the same day?! While many will flock to the coast, drawn to tranquil golden beaches and deep blue of the Mediterranean sea, snow-loving adrenaline junkies will make their way north to enjoy Catalonia's many excellent ski resorts.
To the north of Catalonia, skirting the borders with Andorra and France, you'll find many resorts offering slopes for all abilities. Baqueira Beret is Spain's largest and most popular, while Alp 2500 and Vall de Núria are both accessible from Barcelona by train.
Away from the slopes, you'll find charming ancient villages, with cobbled streets and picturesque mountain backdrops the perfect setting for a relaxing après-ski.
Kayaking/White Water Rafting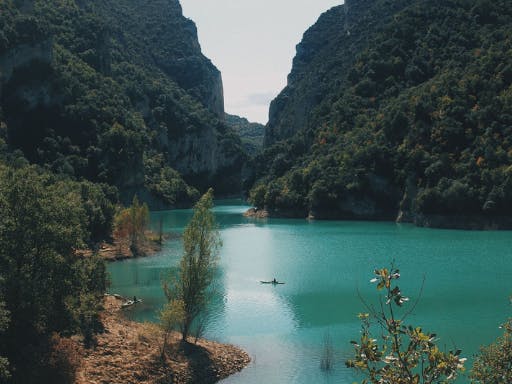 Congost de Mont-Rebei – Photo by Rose Erkul on Unsplash
From the heart-stopping thrills of river rapids to the serene still waters of mountainside lakes, Catalonia is the perfect place to paddle the day away when you need a little respite from city life. 
Countless companies in the region offer guided kayak and rafting tours for all levels of experience. Some, like Nootka Kayak offer gentle coastal excursions between Sitges and Barcelona, while others like Excursions Barcelona run daily kayaking/snorkeling day trips from Barcelona up the Costa Brava. If you're looking to experience the full natural beauty of Catalonia, you might want to paddle further afield.  
North of Lleida lies Congost de Mont-Rebei, one of the most spectacular kayaking sites in Spain. Narrow turquoise rivulets snake through valleys and caves into wide open lakes and reservoirs. If you're lucky, you'll spot vultures and eagles circling overhead, and maybe even an otter or two dipping and diving nearby. 
When it comes to white water rafting, the Noguera Pallaresa, near Lleida, is one of Europe's finest spots. Its 60km of accessible waters offers both thrilling and calming excursions in an area teeming with fauna and flora.