Last month we had not one, not two but three vegans on our June/July course who gave us lots of recommendations and tips about where to eat and shop, so we thought we'd share them with everyone in case there are any other vegans or vegetarians out there who've been struggling to navigate the culinary landscape of Barcelona!
Juicy Jones, Carrer de l'Hospital, 74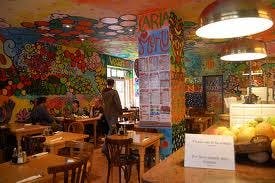 Juicy Jones is a vegetarian juice bar and restaurant that have a great menu selection for vegans. The colorful interior is always busy and they offer a 'menu del dia' that's comprised of a soup of the day, a tasting plate of vegan dishes and dessert. They also do a vegan brunch on the weekend that is well worth checking out!
Catbar, Carrer Boria, 17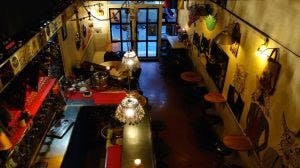 Situated in El Born, this place does hearty portions of vegan pub food. Their burgers are legendary among the city's vegans and even hardened meat-eaters are fans! It's worth checking out their vegan cake selection too. They've got a great range of beers and wines and the bar gets lively in the evenings. The only drawback is the lack of air con, especially on busy nights, so maybe it's one to visit in the cooler months.
Teresa Carles, Carrer Jovellanos, 2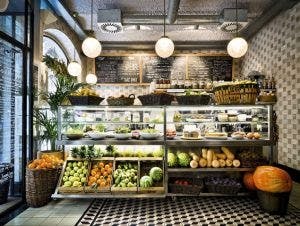 Teresa Carles is on the border of El Raval and L'Example, a slick, stripped down vegetarian restaurant with lots of vegan options. The windows are lined with wicker baskets full of gleaming vegetables and the kitchen is open on to the restaurant floor, so you can watch the kitchen team preparing your meal. They offer a good value menu del dia but it's also a good option for dinner. It can get very busy, especially over the weekend, so it's a good idea to make a reservation if you're planning to go on a Friday or Saturday night.
Flax & Kale, Carrer Tallers 74B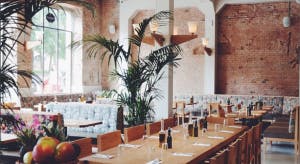 The sister restaurant of Teresa Carles, Flax and Kale has only been open for a year but it's already a favorite spot with the city's vegan community. They describe their menu as 'flexitarian' but their vegan selection is excellent. Again, it can get busy at the weekends – their brunch is very popular. They also have a great selection of take away smoothies and juices in gleaming fridges at the front door.
La Estrella, Carrer Nou de la Rambla 32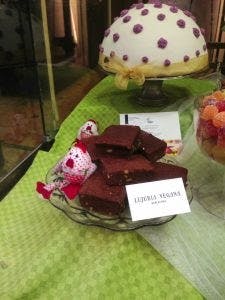 La Estrella is a bakery in El Raval that stocks cakes and breads by vegan bakers Lujuria Vegana. The products are reasonably priced and the brownies and cupcakes are highly recommended! It's best to go earlier in the day though as they do sometimes sell out.
Veganoteca, Carrer de Valldonzella 60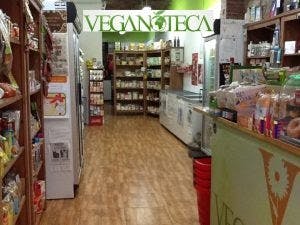 Veganoteca is a vegan supermarket near Universitat. It's quite small but packed with goodies such as vegan cheese, egg-free cake, and ice-cream, rice milk and a whole range of other products. They also organize events about or related to veganism, so it's a good place to get involved in the vegan community.
Any other recommendations for breakfast, dinner or places to shop? Let us know on our Facebook and Instagram.