If you're considering taking a TEFL course you might be wondering what the difference is between a CELTA and a Trinity CertTESOL qualification. We've put together a non-biased, up-to-date comparison table so you can see for yourself exactly how they compare, in terms of entry requirements, course content, course duration and more. Check it out below!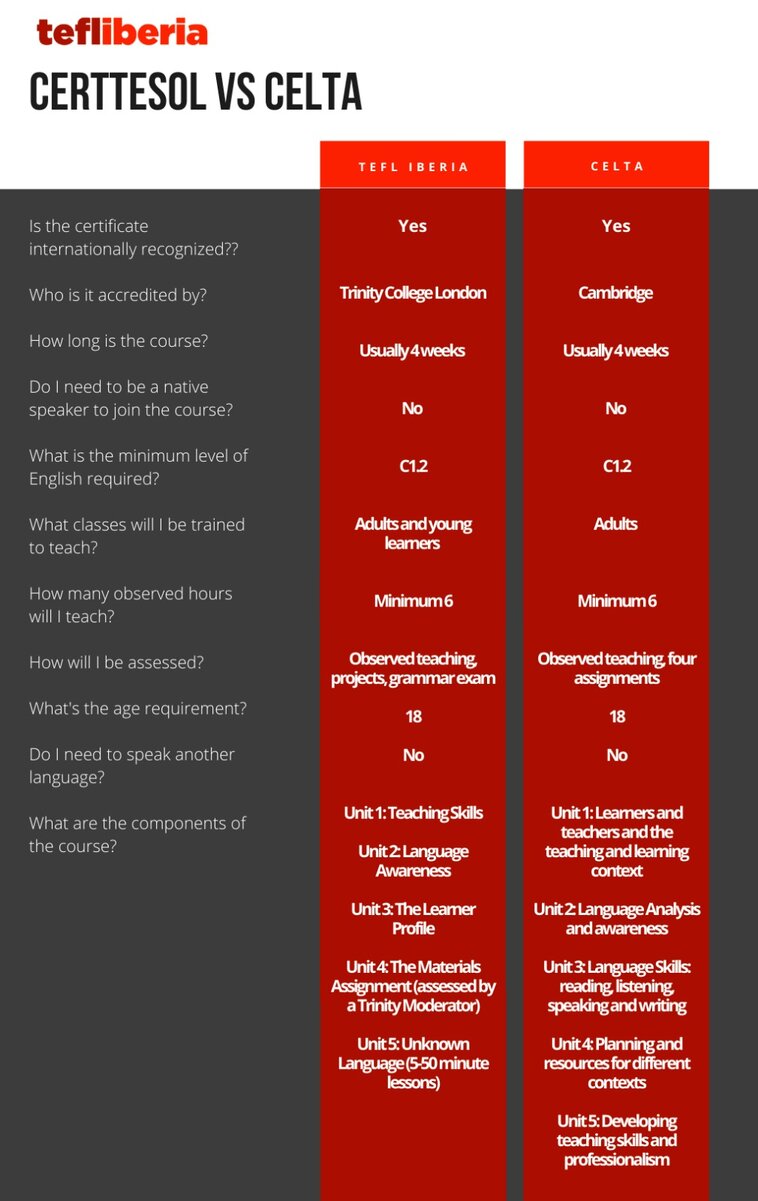 As you can see, the Cambridge CELTA and Trinity CertTESOL don't differ that much, which means either option will give you the highest quality training and employment opportunities!
Here at TEFL Iberia, we take the well-developed Trinity CertTESOL course and add our own benefits to ensure you received the best quality training. These include:
Maximum 12 students per class, so need to fight for time with your tutor!
Modern facilities and equipment such as Apple iMac computers, interactive whiteboards and projectors
Fully equipped library with plenty of teaching resources readily available for your classes.
Along with this, We also pride ourselves on our pre- and post-course support, such as visa assistance, arrival services (accommodation + airport transfers), Spanish bureaucracy assistance, as well as career and employment support to ensure you have the best chances at landing your first teaching job in Barcelona!
If you're ready to start your teaching in Spain journey and to join the TEFL Iberia community, you can start your application here!