When the summer rolls around in the sublime city of Barcelona, there are a few absolute essentials. Beach time – for sure. Whiling away the hours with friends on your favourite terraza – most definitely. But for us, sampling the city's finest ice cream joints is right at the top of the list.
And there are plenty of great gelaterías in the city to tantalise your taste buds and cool you down in the heat of the summer. So, here's the inside scoop (sorry, couldn't resist) on the very best ice cream spots in Barcelona. 
Mannà Gelats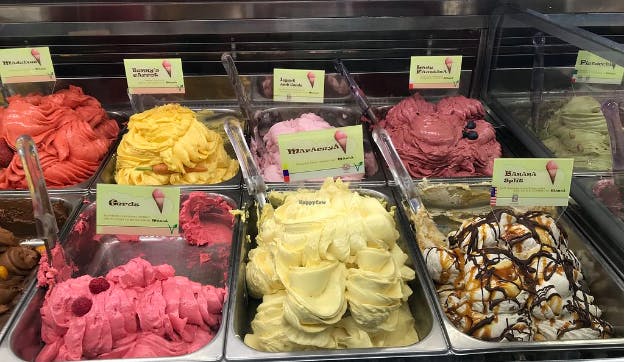 One of the most popular ice cream parlours with locals and tourists alike, Mannà Gelats has been serving up a storm in Barcelona for 10 years. Nestled away in the cobbled streets of the Gothic Quarter, this Venezuelen family-owned ice cream parlour has got old school charm with the flavours to match – 24 in fact, with a generous selection of crêpes, waffles and brownies to blow your mind.
Ice cream wise, classic flavours and ingenious showstoppers tempt in equal measure, with lots of vegan options too. Try the guava or chirimoya for refreshment, or the Venezuelan chocolate for pure, out-and-out lusciousness. 
Carrer Dels Banys Nous, 22, El Gótico 
Gelatomania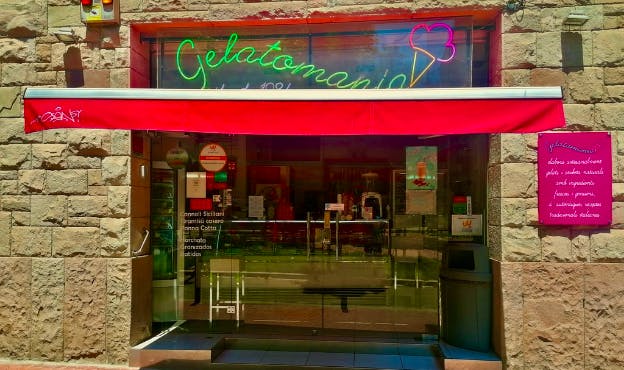 Bringing some sumptuous Sicilian style to the streets of Sant Antoni, Gelatomania has become something of a neighbourhood institution since opening its doors 10 years ago. Natural fruit sorbets, artisanal panna cotta, heavenly homemade helado and authentic Sicilian cannoli (seriously, you have to try the cannoli) add up to an experience that would satisfy even the most discerning sweet tooth. 
Choose your flavour and grab a bench on the tree-lined pedestrianised street of Avinguda Mistral. Then watch the world go by while enjoying Sicilian ice cream that's as good as it gets.
Av. de Mistral, 64, Sant Antoni
OGGI Gelato Barcelona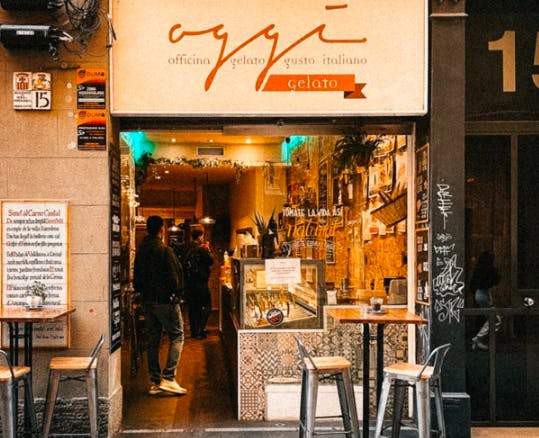 Otherwise known as the Officina Gelato Gusto Italiano, or the 'Italian Flavoured Ice Cream Workshop' OGGI has more than just a touch of the artisanal – these guys mean serious business. Just a stone's throw away from Plaça Catalunya in the centre of town, OGGI is seriously popular in the summer – expect queues, and for it to be totally worth the wait.
They use all-natural ingredients to make melt-in-the-mouth flavours that suit all tastes, from classics (stracciatella) to the wildly unconventional (wild fennel). Incidentally, OGGI are huge in Italy – apparently they used to be the Pope's number one ice cream supplier – and it's easy to see why. Trust us… it would be a cardinal sin not to visit this place.
Carrer Comtal, 15, El Gótico
Sirvent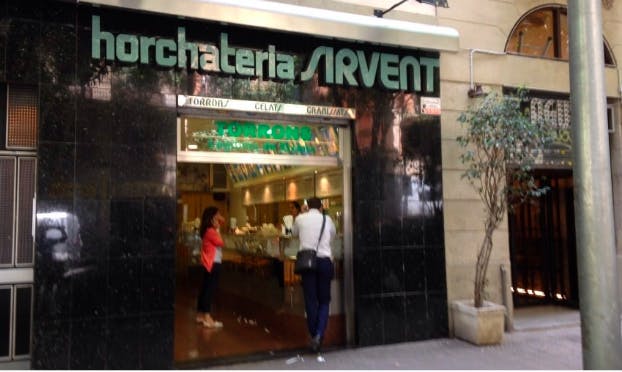 While the Italians have totally transformed the ice cream scene in Barcelona, it's heartening to see the locals still have skin in the game. Sirvent is the OG – original gelatería that is – in Barcelona, and it's been keeping locals fresh for over a century.
Still, Sirvent formally plied its flavour making trade in horchata (like a nutty milkshake) and turrón (the Catalan version of nougat), before mastering the art of ice cream making. Nowadays, their specialities are sumptuous sundaes – known as copas –  featuring large scoops of ice cream, cookies, fruits, whipped cream and the works. Indulge… and call the rest of the day off.
Carrer de Parliament, 56, Sant Antoni
AMMA Gelato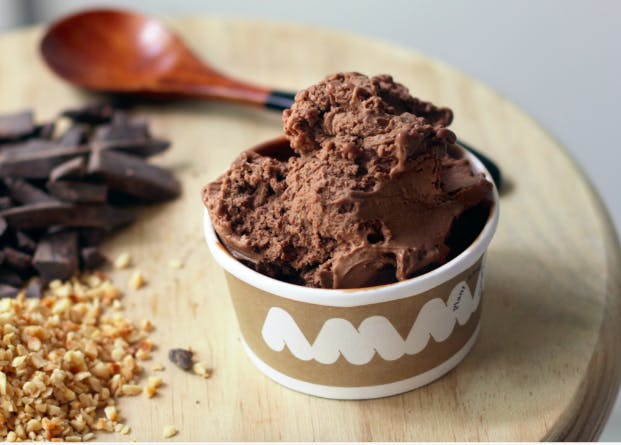 Silky smooth meets blissfully refreshing at this 100% vegan ice cream parlour. With creative flavours to make your taste buds dance, all made from fresh seasonal fruit, nuts or cacao, this is vegan ice cream at its finest.
In true artisan style, there are only a select few flavours – nine in total – each infused with flavour to make you swoon. Standouts include watermelon, mint and lime, nutella, and the incredible avocado with coconut and lime. So, if you find yourself strolling through the elegant, hip streets of Gracia in the summertime, make an ice cream stop at AMMA Gelato an absolute must.