Having your parents come to visit when you're living abroad can be lovely but also stressful. It's very different from a trip home, where lying around on your parents' couch in your pyjamas can count as quality time with your mum. Instead, when they come to visit you, suddenly you have to plan days of entertainment for them and act as a tour guide around the city. You also realize that many of your favourite hangouts – that dive bar in Raval, or that plaza where you hang out and drink beer – aren't really parent-appropriate.
But fear not! We've put together a parental visit survival guide with some handy suggestions of places your parents are guaranteed to love.
La Boqueria
Ok, so people who actually live here avoid La Boqueria, but it's always a big hit with visitors. Once you squeeze past the tourists buying smoothies at the front, there are fishmongers and butchers and fruit-and-veg stalls, so you can combine sightseeing with doing your grocery shopping, and make your parents proud by showing off your Spanish with the stallkeepers. There's a fantastic restaurant – El Quim de la Boqueria – at the back of the market where you can go for a traditional tapas lunch before heading back out on to Las Ramblas.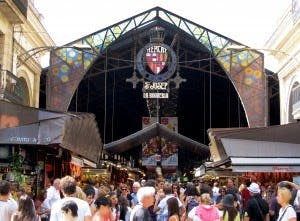 Barceloneta
A traditional paella is a must for visitors, and Barceloneta is the best place to go for one. Take your parents for a walk along the seafront and explain a little of Barceloneta's fascinating history before heading to Can Sole, one of the most well known seafood restaurants in the area.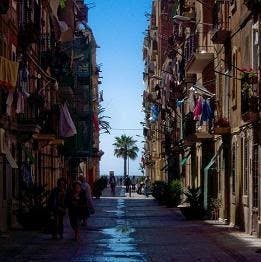 El Gótico
Going for a wander around El Gotico is always a nice way to spend a couple of hours. Your parents will be charmed by the narrow medieval streets. Stop for a coffee break at Caelum on Calle de la Palla, where all the pastries and biscuits are handmade by nuns. The cathedral, with its courtyard full of geese, is in El Gotico, as is the Picasso Museum, though the queues can be very long depending on the season. After the museum take them along to El Quatre Gats, the famous cafe where Picasso used to drink.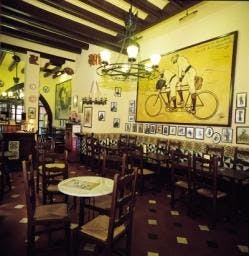 The Magic Fountain and Plaça España
The Magic Fountain at the top of Plaça Espana does a daily light and music show (schedule here) which you can watch before walking down to Las Arenas, the old bullfighting ring which has been transformed into a shopping centre, with restaurants and an observation platform which offers a 180 degrees view of the city.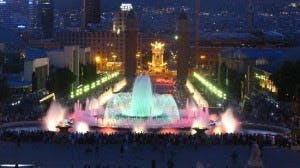 The terraces on Calle Blai
Poble Sec isn't as rough as neighbouring Raval, but still retains that local neighbourhood feel. Take your parents for montaditos on Calle Blai and grab a terrace table where you can people watch while drinking claras. At 1€ a montadito, this is also a good opportunity to thank your parents for all those nice restaurants they've taken you to on their visit and pick up the bill without breaking the bank!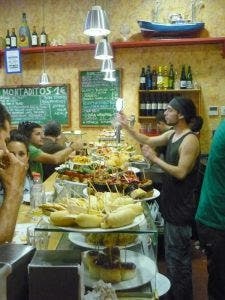 Anything we've missed out? Let us know in the comments!