Barcelona is a majestic city, with amazing architecture, beautiful scenery, delicious cuisine and an undeniable feel good vibe. With so much going for it, you'd be forgiven for thinking of Barcelona as a really expensive city to live in.
While it can be expensive if you're the sort to spend your money fast and loose, Barcelona is definitely the kind of city that rewards thriftiness. There are so many ways to save money yet still have the time of your life.
Here's our top tips on living it up on a budget in one of Europe's best cities. 
Be savvy with accommodation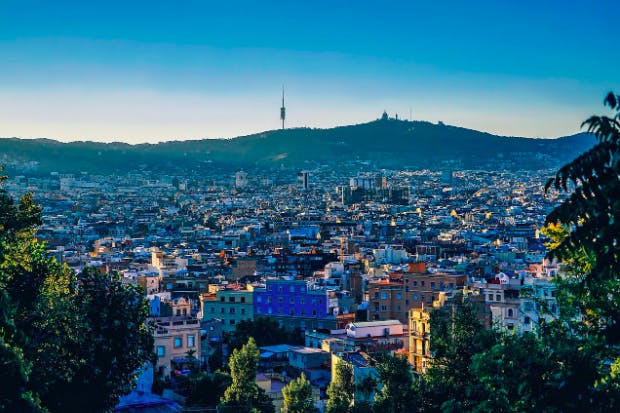 Before you can even start to think about saving money on the likes of food, transport and culture, start your savings at home. With rental prices on the rise in Barcelona, it's more important than ever to be smart about your living situation when moving to the city to study as a TEFL teacher.
There are plenty of overpriced apartments and dishonest landlords out there, which is why we offer our very own accommodation service to TEFL Iberia students. At just €700 for 4 weeks – including all bills – you'll be able to live comfortably in the centre of the city, without having to worry about being overcharged or hit with hidden fees. 
Travel on the cheap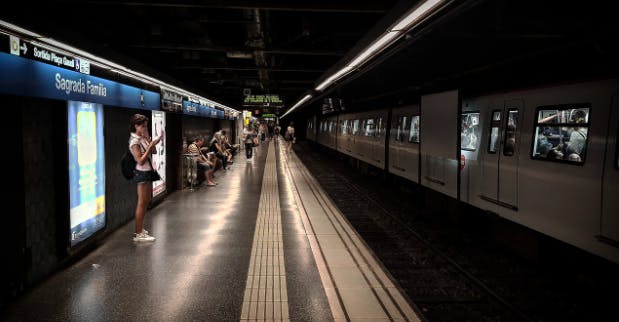 Barcelona has a great public transport system, so take advantage of it! The city's bus and metro network is reliable (especially in comparison to other countries) and it's pretty inexpensive too.
A big plus is that all local transport is discounted until the end of 2022. The most popular ticket – the t-casual – gets you 10 journeys for a 30% discounted price of €7.95. Meanwhile, train travel is free for regular commuters following the announcement of the government's abono scheme. 
Barcelona is also moving towards becoming a more cycle-friendly city, with more cycle lanes being developed throughout the city. The public cycle hire scheme – Bicing – is a great way to get around the city without shelling out tons of Euros. Or you could just buy a second-hand bike on Wallapop! 
Be clever with cultural spending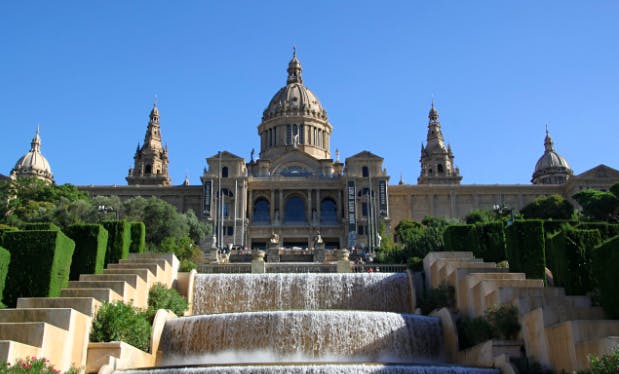 There are some excellent museums in Barcelona and many of them are free at certain times. The city's biggest and best, the Museu Nacional d'Art de Catalunya (MNAC) is free on the first Sunday of every month and every Saturday after 3pm. 
Culture vultures should swoop on Sundays in general – the first Sunday of every month sees free entry to most museums around the city. This includes one of Spain's most popular art galleries – the Picasso museum – which is also free on Thursdays between 4pm and 7pm. Just make sure you book your tickets online first.  
Another clever trick is to keep on the lookout for gallery openings around the city (usually on Thursdays). Perfect for those who like their culture with an aperitivo and a glass of cava on the house. 
Be frugal with food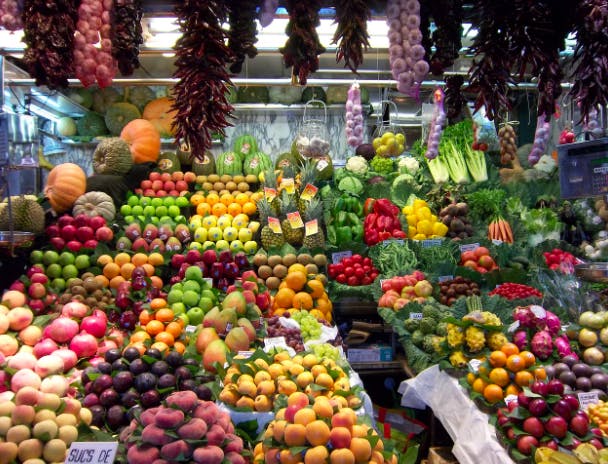 Barcelona might be home to 19 Michelin-Star restaurants and countless other fine-dining establishments, but it's a city where eating well on a budget is definitely achievable. 
One of the best ways to eat out on the cheap is to embrace the menú del día. Many restaurants throughout the city, from sushi bars to old school tapas joints, offer a set three or four course menu for a set price – usually between €10 and €15. Locals say a good menú del día should satisfy "los tres bes" (the three Bs) – "bueno, Barcelonés y barato" (good, Barcelonian and cheap). And so many of them do!  
Don't forget to take advantage of the amazing fresh fruit and veg culture in Spain. On pretty much every block you'll find a frutería selling fresh fruit and vegetables for low prices. Pay particular attention to the shopfront, where you'll find the lowest priced seasonal fruit.
In terms of supermarkets, there are plenty to choose from, although Mercadona is probably the best in terms of price/quality. Interestingly, most supermarkets reduce a lot of their fresh stock the day before a national holiday or puente over a long weekend when the supermarkets close. 
Upcycle!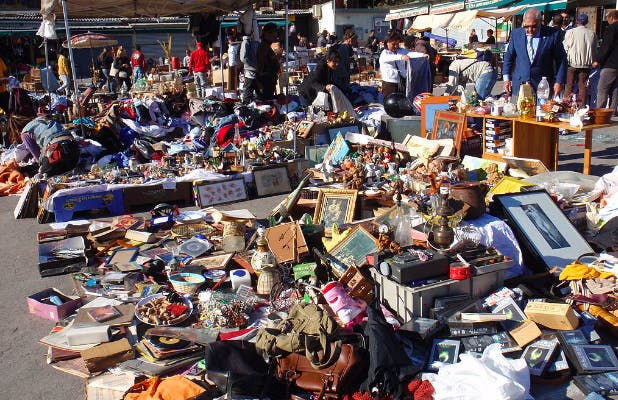 Barcelona is an upcyclers dream. Every barrio has its own "throw out day", when neighbours leave unwanted furniture and other items on the street. Due to the sheer number of people in the city and lack of charity shops or ways to dispose of household objects, many of the items people discard are of high quality – it's not unusual to find vintage objects and furniture.  
You'll also find bargains at various flea markets in and around the city, as well as people giving stuff away on Facebook groups like FREE STUFF Barcelona. There are also local-run intercambios such as Millor Que Nou, where you can exchange items or even learn how to fix and upcycle broken items. 
Last but not least, keep an eye out for pop up clothing exchanges and clothes swap parties, both of which are pretty regular throughout the year in Barcelona.