Spain is the dream destination for those looking for an exciting new experience abroad. Whether it's learning a new language, discovering a new culture or simply soaking up the sun and enjoying the incredible cuisine, Spain is the perfect place for those with a taste for adventure.
However, for those outside the EU, it can be tricky to secure a staycation in Spain – as Brits are discovering for themselves, post Brexit. 
But don't fret! Follow our advice and you'll be able to earn a living in Spain and stay for at least a year, while receiving all the support you need to enjoy the adventure of a lifetime!
Get a visa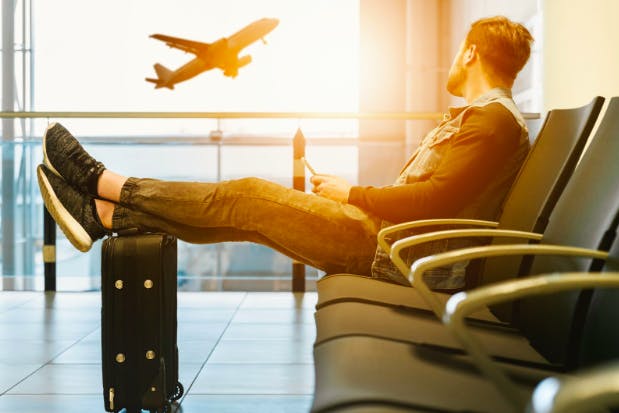 Before you even think of catching that flight, you'll need to plan on getting your visa. While you can visit Spain for up to 3 months on a tourist visa, if you want to stay in Spain for more than six months, you'll need a long term visa. Getting hold of that visa is notoriously tricky though. But, the good news is that there's an easy way to secure one for a long term stay in Spain.
Those who sign up to a long term teacher training course are automatically eligible for a student visa. This means you can earn while you learn, while securing the right to stay in the country.
Sign up for a Trinity CertTESOL course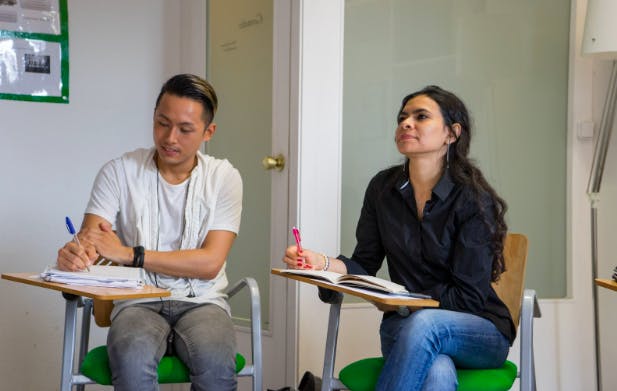 Considered to be the most complete foundational course for new English language teachers, TEFL Iberia's Trinity CertTESOL course is an internationally recognised qualification that gives you the skills, experience and accreditation to teach English in Spain and anywhere else in the world. 
With a duration of four weeks and 160 hours classroom time at our campus in Barcelona, this course is an entry point for those looking to move to Spain. If you've never thought of teaching English, it's an ideal gateway to an exciting new experience. And if you've always wanted to be an English language teacher, it's the perfect way to kickstart your dream career.
Sign up to the Developing Teacher course 
TEFL Iberia's Developing Teacher course takes your skills and experience to the next level, while making you eligible for that all-important long term student visa. So, not only will you deepen your knowledge of teaching methods, expand your confidence in the classroom and get plugged into a network of teachers here in Barcelona, you'll be able to stay in Spain for at least a year.
Spread your wings!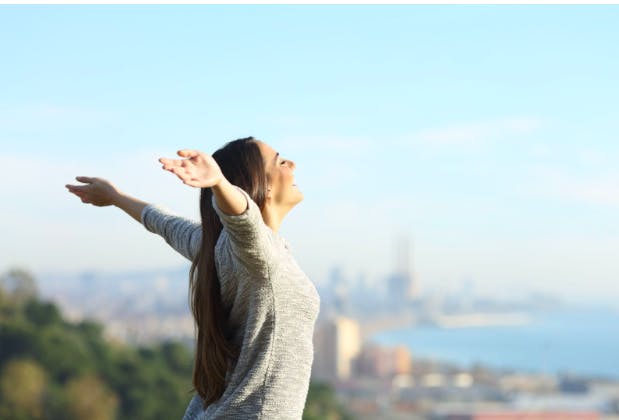 Maybe you'll want to return to your home country after a year in Spain, content with a transformative experience that's given you memories to last a lifetime. But, lots of people fall in love with this beautiful country – especially the city of Barcelona! So, don't be surprised if you find yourself wanting to stay after a year in Spain.
Once you're a TEFL Iberia graduate, you'll be able to use your skills, experience and credentials to find work in Spain and secure an extension to your visa. Remember, native English teachers are prized for their natural language skills – so, once you're qualified, you'll find it easier to find employment. 
Plus, TEFL Iberia is here to help you after you graduate – you'll have exclusive access to our employer database, as well as post-course preparation that includes CV workshops, job-market orientation sessions, interview practice and lots more all-round support to help you settle into your new life in Spain.    
So, what are you waiting for? Take the first step toward your move to Spain and apply for the CertTESOL course today!