It's one of Spain's most glorious festivals. A colourful celebration of the coming of spring, La Feria de Abril is a time to mix and mingle, sing and dance, eat and drink, and to party like there's no tomorrow!
In true Spanish style, there's a lot of tradition behind Seville's best festival. So, if you're a newbie, you'll need to know the ins and outs of this week-long shindig. Luckily, TEFL Iberia is on hand to help out.
When and where is the Feria de Abril de Sevilla?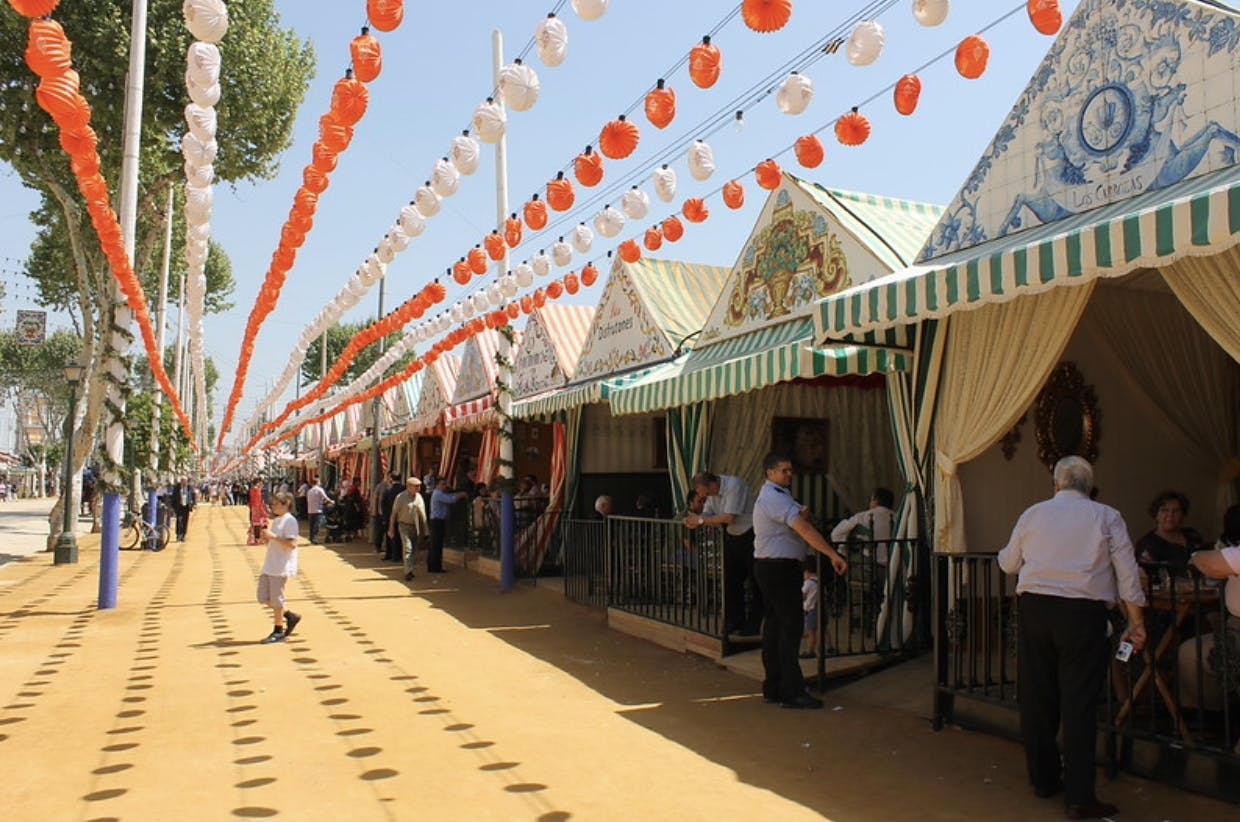 Festivities usually kick off two weeks after Semana Santa (Easter holy week). The opening night is known as the Alumbrao (the lighting) and takes place on the second Saturday after Easter at midnight.
It takes place in the Real de la Feria – a designated area between the neighbourhoods of Los Remedios and Tablada.
How is the Feria de Abril celebrated in Seville?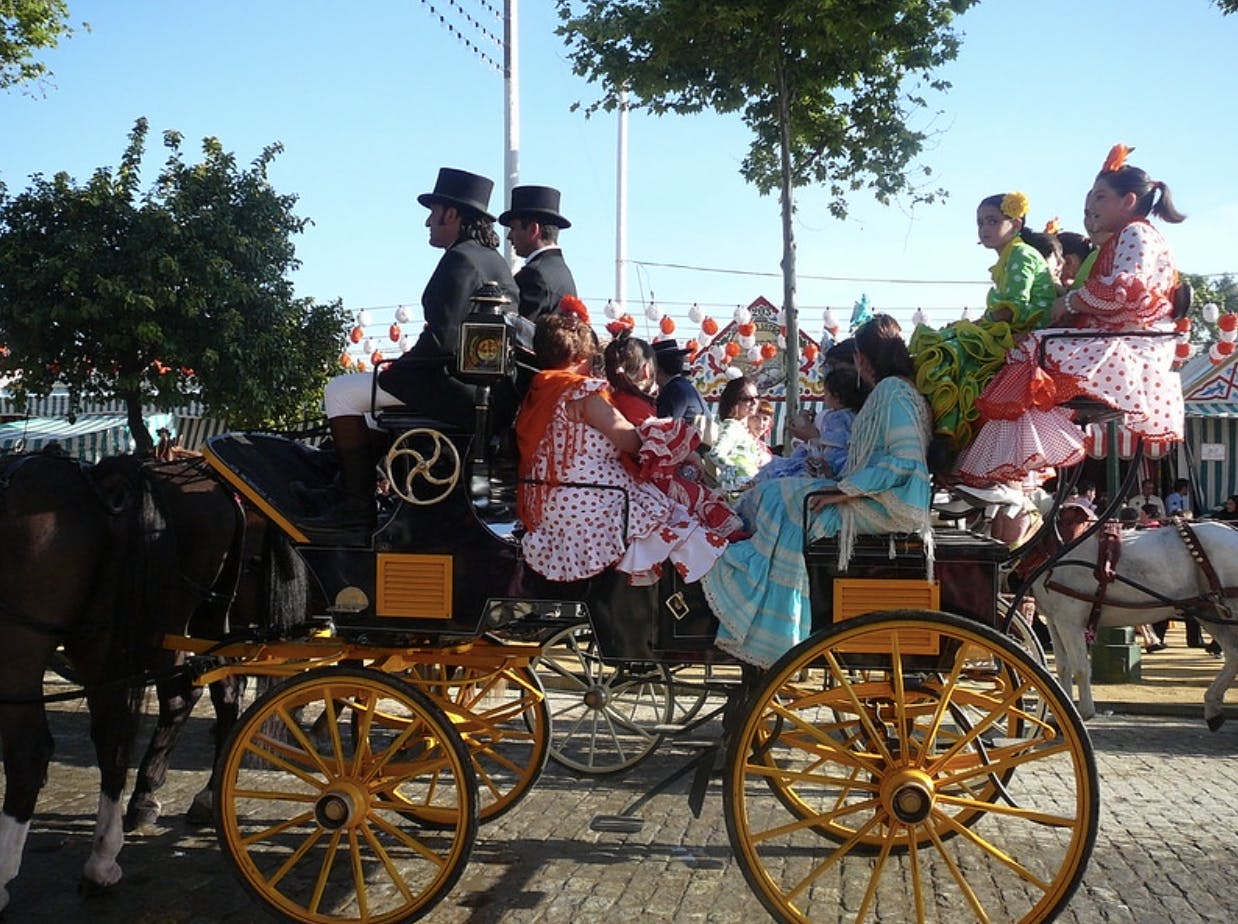 For a whole week, Sevillanos stage parades and set up over 1,000 colourful tents along a stretch of 15 streets in which much of the revelry takes place.
What are Feria de Abril tents called?
These tents are known as casetas – literally 'small houses', and that's exactly what they're meant to be. They're furnished to resemble a cosy living room, bringing a homely feel to the festivities.
Most of the more than 1,000 casetas are private, belonging to local families, businesses, political groups, charities, or clubs. However, there are also a few public casetas at La Feria de Abril so visitors can take part in the night-time celebrations.
What do you wear at La Feria de Abril?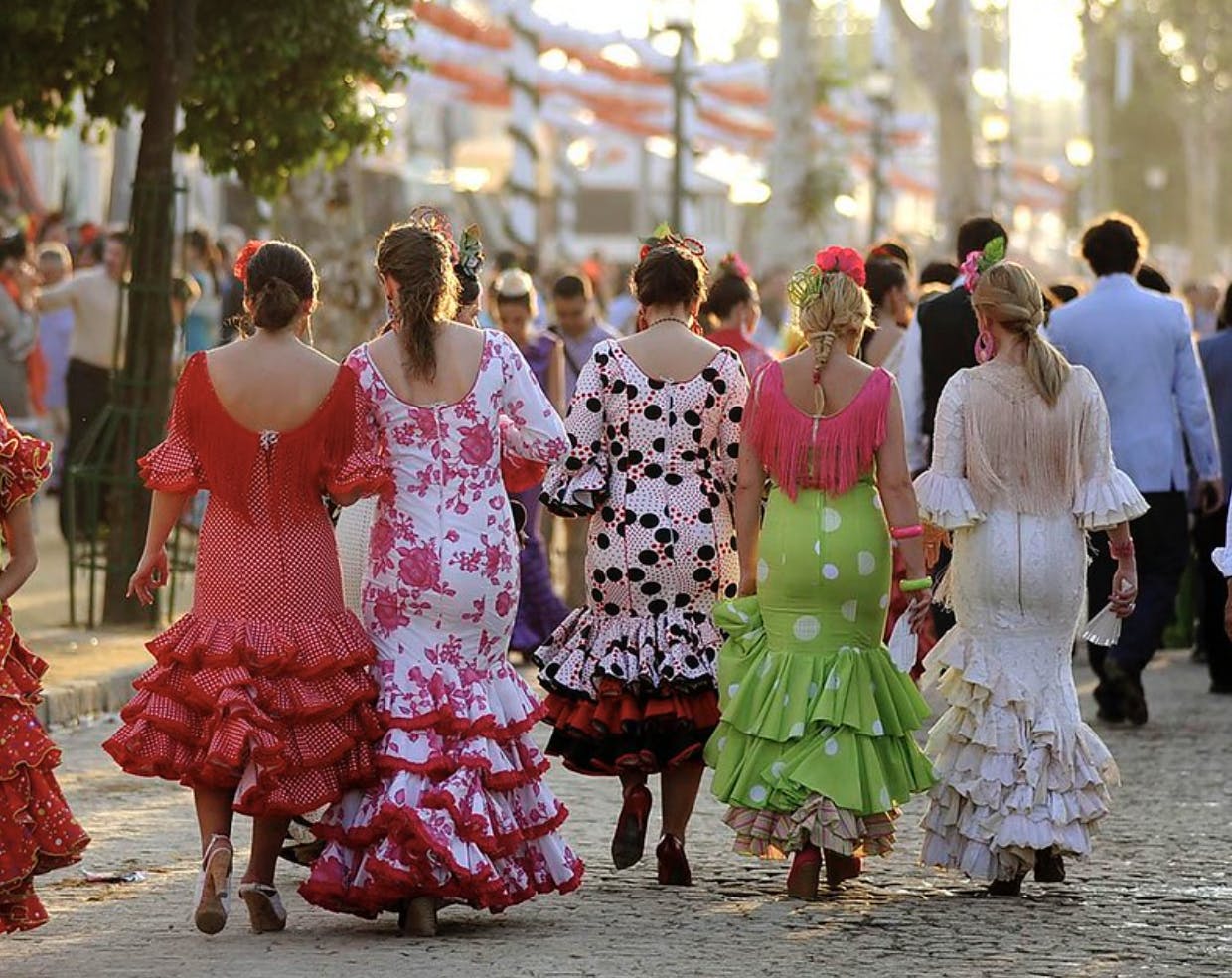 Locals go ALL OUT when it comes to dressing for La Feria de Abril. Expect to see the guys looking like something out of a Spanish costume drama, and the ladies looking like they should be on a Flamenco stage.
For visitors, there's no requirement to match the sky high standards set by the Andaluscians. However, you should definitely dress up – go for bright colours, accessorise, express yourself! Just remember to prioritise comfort and take a jacket or cardigan, as the nights turn chilly. 
Why is La Feria de Sevilla important?
The Seville fair has been going since 1848, when locals would set up stalls to serve food and drink to farmers visiting the cattle market. Since then, it has become a sort of unofficial tribute to the start of spring. It's also a celebration of Andaluscian culture – the biggest of its kind, with half a million people attending every day!
In fact, the importance of La Feria de Abril de Sevilla goes beyond cultural influence. It's also hugely important to Andluscia economically, making up about 3% of the entire GDP of the region in just one week. 
What do people eat and drink during La Feria de Abril?
You'll find typical Sevillan tapas dishes such as pescaíto frito (small fried fish), salmorejo (a refreshing cold soup, like the Andalusian version of gazpacho), gambas (prawns) and traditional tortilla. 
Fuelling the festivities is the Andalusian cocktail rebujito – a mouthwatering mix of Manzanilla (kind of like a sherry), lemonade, mint, sugar, and ice that's actually based on the American cocktail Sherry Cobbler.  
What music is played during La Feria de Abril?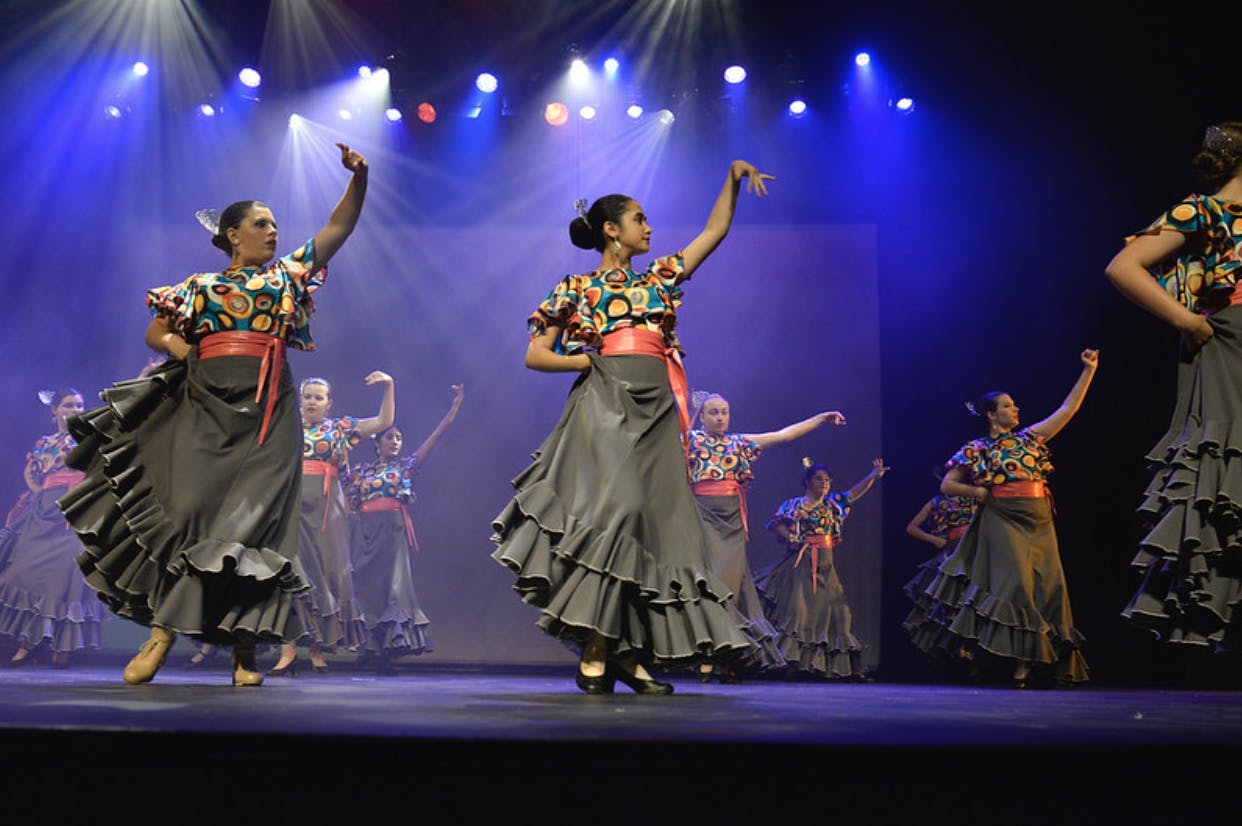 During the festival, you'll hear Sevillanas – a flamenco style of music and dance that's specific to Andaluscia. It's similar to flamenco, but less of the drama, with more of a focus on the sensual side of things.
Tips for going to La Feria de Abril in Seville 
Don't be a clueless guiri! Follow these tips and you'll get the most out of your time at La Feria de Abril. 
If you can, get enchufado. This is a Spanish term that means to get hooked up – if you have local friends, you might be lucky enough to get invited to one of the private casetas. These are where the partying hits full flow.
If you can't get an invite, visit during the day. At night, everyone slips inside the private casetas and there's not much to do in the streets. 
Eat before you go. You'll save money and time, as there are normally long queues at the food stalls in the public casetas.
Wear comfortable clothes and footwear.
Avoid weekends… it gets really busy!
Find out more about Living and Teaching English in Seville and the various TEFL courses available at TEFL Iberia.